I'm So Grateful You Published This Info About Levaquin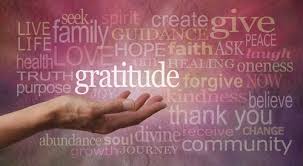 I was prescribed Levofloxacin (Levaquin) yesterday for a persistent sinus & lung infection. I always research a new medication prior to ingesting it, and I have found a plethora of reports of adverse events to Levaquin - all of them reporting the same basic adverse events. Particularly unsettling, were the large number of individuals referring to this "medication" as "poison."


Out of all the folks who reported adverse events, a majority of them still suffer from them months and even years after they stopped the Levaquin - some of them stating that they were healthy, active individuals prior to taking the Levaquin - and that after taking it, the Levaquin reduced them to barely being able to get around because of the impact it had on their muscles/connective tissue.
Sadly, I read one report of one woman who relates her husband's sudden death directly to the administration of Levaquin to him; not long after he started taking it, she noticed a profound change in his health state.
Due to the alarming amount of negative reactions and effects reported on Levaquin on websites such as this one, I have decided that it bears too many risks that I am not willing to take. I cannot express the gratitude I feel for those who took the time and for caring enough about others at their own expense, to share their adverse experiences with the public about Levaquin; so that those who come after them can make an informed decision not to take the risk and not suffer the same consequences.
This is a shining example of how well the Internet can serve the greater good as we all share our knowledge and experiences with each other. Thank you from the bottom of my heart.
Sandra